Did you know that you can wear Magnetic Lashes over your lash extensions? And this blog will surely persuade you to use magnetic lashes than the other lash systems. Here, I'm going to show you how to do it properly with a step-by-step process.


Lash extensions, and other lash enhancements offer a more dramatic and noticeable look. But, before you have that ideal look, you must learn everything about that product and see the difference between the lash system that you're using right now and the magnetic lashes that we're talking about.


Most of the Magnetic Lashes products are easy to use! You don't have to worry about glue, mess, or stress. They do not require glue to apply and will, therefore, not be messy. In fact, you can get stunning lashes in just a few minutes, faster than any other lash system out there. The good thing about magnetic lashes is that they can be used more than once and it's more hygienic as they will not require the application of glue which may lead to eye infections.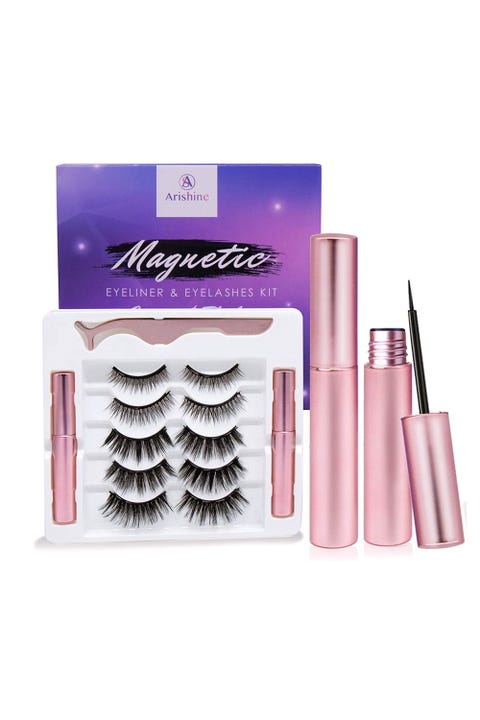 Steps to Apply Magnetic Lashes over Lash Extensions
First, put some eye primer to prime your eyes. Like a primer for the face, a primer for the eyes improves your skin's texture, helping eye makeup go on smoother and last longer. Additionally, eyelid primer keeps your eye shadow in place.
Next, flatten your lash extensions using your fingers and gently stick them against your extensions. Then, apply your magnetic eyeliner!

Just start at your inner eye, and trace along your lash-line up to the outer edge.
Then, let it dry. Your magnetic eyeliner needs to be completely dry before you move onto the next step.
And by the time that your magnetic eyeliner is fully dry, you can now apply your magnetic lash.
Lastly, brush your lashes together with your lash brush, and you're done! 
Steps to Remove Magnetic Eyelashes with Lash Extensions
First, just remove your lashes by lifting the outside corner and pulling it towards the inside corner.
Make sure to put them back in the lash box after using it.
Then, use cotton and micellar water or eye make-up remover to remove your magnetic eyeliner.
Swipe it along your lash line, and take it off properly and carefully.
As simple as that!

Every woman wants to be presentable and beautiful in the eyes of other people. And the best way to be beautiful is to love yourself and take good care of it. It's okay to put on some make-up to glam yourself more but always remember to choose the right brand to avoid damage and observe proper hygiene before, during, and after using those products.