We always rely on fake lashes to add in our perfect look and there's nothing wrong about it, or having eyelashes extension to have a perfect lashes without having a hassle every time you do your makeup. But have you ever wondered if there is a way to grow your eyelashes safely, quickly, and easily? 
Fortunately we have the answer to that problem, and we can buy it on the market. Eyelash serum will nourish your eyelashes to make the growth thicker and longer. It strengthens the hair at the roots of the lashes and prevents it from getting brittle. But what are the best brands you can buy in the market today? We compiled the best 3 eyelash serum to make your hunt easier!
Keep in mind that use it only in a clean and dry eyelash, right after you go to bed or in the morning after you wash and dry your face.
Uklash Eyelash Serum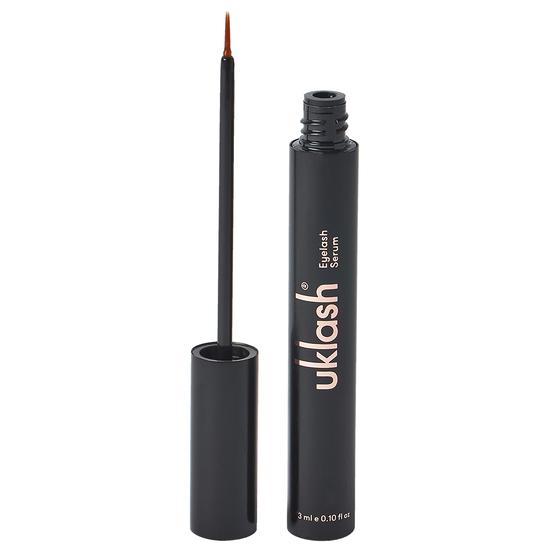 The Uklash eyelash serum is formulated with a carefully curated mix of vitamins and peptides to nourish your lashes right at the root and promises to deliver longer lashes in just a couple of weeks. This serum has proven to have effective results. It also contains peptides, natural ingredients, and vitamins. This eyelash serum is fragrance-free and cruelty-free. It can also be used as eyelash or brow serum. You can wear contact lenses and lash extensions with this safely. 
Arishine Professional Eyelash and Brow Serum
The Arishine Professional eyelash serum can also be used in eyebrows. It is also proven to have effective and promising  results. It grows and strengthens your eyelashes and brows naturally with natural and safe ingredients that are good in every skin type. Just like using eyeliner, apply the Arishine Professional eyelash and brow serum using the tip and use it 1-2 times a day for best results. It is also cheaper than the other brands but with best results.
Revitalash Advanced Eyelash Conditioner
Revitalash contains its proprietary BioPeptin complex, which combines the fortifying powers of BIotin with peptides for fuller, longer lashes. It contains antioxidants and nutrients which are good for the lashes. It also contains peptides and is ophthalmologist-developed. With natural lash-conditioning extracts that are hypoallergenic and non-irritating. This eyelash conditioner is also cruelty-free, oil-free, and lash extension safe. The only downside of  this is its expensiveness for just a small amount.