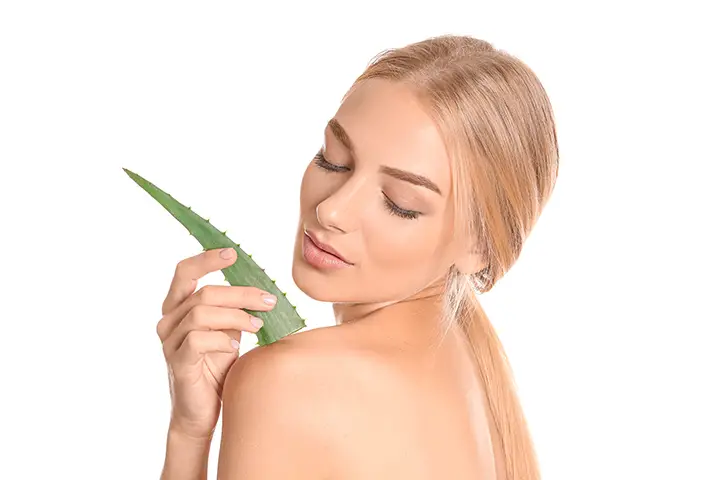 Sunburns are painful to experience and annoying at the same time. It can't be helped especially when you are not using sunscreen for protecting your skin. Thankfully there's a safe and easy kit you can use to treat a sunburn that you can find in your garden, and that is Aloe vera. 
Aloe vera gel that can be found inside the plant is used as a treatment for sunburns due to its anti-inflammatory and antibacterial properties. It has been proven by the experts and used for many medications. By carefully using its gel, you can cure your sunburns safely.
How to Apply Aloe vera gel to sunburns:
Wash the leaves of the plant with clean water.


Peel off the skin of the leaves carefully. Aloe vera leaves have thorns on its side so use a knife or any sharp blade to peel it.


You will find a gel of the plant inside. Carefully scrape the gel with a spoon and put it in any container or bowl.



Apply the Aloe vera gel in the affected area. You may add some essential oil like lavender oil for its antimicrobial properties and aroma.
There are some aloe vera products that use aloe vera gel to treat irritations and minor burns. If you can't find aloe vera plants to use for the treatment, you can use these products instead.