Aiming for long, thick eyelashes is what we do. Some of us use fake lashes, and some undergo lash extensions. There is another way to make your natural lashes longer and thicker, and that is by using eyelash growth serum. But how can we be sure of its safety in our eyes?
Lash growth serum contains ingredients like peptides, collagen, amino acid, and prostaglandins, that helps moisturize the roots of eyelashes and its eyelash hairs. These ingredients help improve conditions for eyelashes to grow.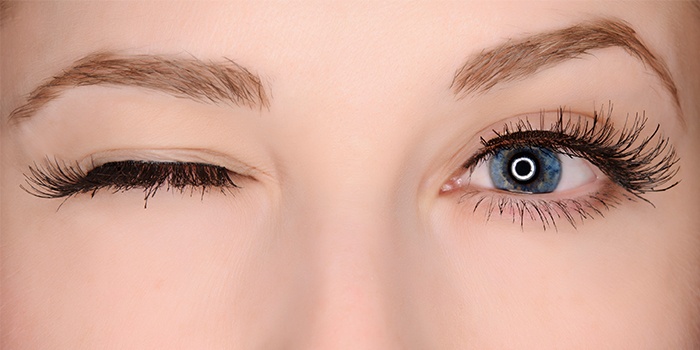 Risks of using eyelash serums
There can be risks associated with lash boosting products, including:
Allergic reaction to ingredients

Dry, itchy, and/or red eyes

Unwanted hair growth on spots other than the lash line where serum has made contact.
Is it safe to use around the eyes?
Even though it has risks, it is still safe to use around your eyes. By using the eyelash serum properly, you should not encounter problems when using it. 
How to apply the eyelash growth serum properly?
You must use the eyelash growth serum with a clean and no-makeup face. Using the eyelash growth serum in these circumstances may reduce the efficacy of the eyelash growth serum.

Apply the eyelash serum using the applicator provided in the top eyelashes, from its roots, up to its hair. The eyelash growth serum is not recommended to use on the lower eyelashes since it has more risks to get it into your eyes. 

Wait for 5-10 minutes, or until it dries, before you apply your makeup. You can still use fake lashes.

Apply the eyelash growth serum 1-2 times a day only, in the morning and/or before bed. Using them more than 2 times a day will not make the results faster and better, you will just waste the eyelash growth serum. 
Tips you should know about eyelash growth serum:
Consistency is the key in using the eyelash growth serum not the amount you use and times you use it a day. 

Don't use it if you have eye related conditions like stye, macular edema, uveitis, pink eye, etc. unless otherwise advised by your doctor.

It's result will not be seen quickly, it will take 2-3 weeks with consistent and continuous application for it to maximize its result.

Don't use eyelash growth serum when contact lenses are on. Remove them first and wait for the eyelash growth serum to dry before returning it back on.

Use

Arishine Professional Eyelash Serum

. It is effective and safe to use. You will see the promising results within 2-3 weeks. It has nourishing and natural ingredients that are gentle and non-irritating. It is safe to use on all skin sensitivity.