Summer Makeup Look Without Foundation

You can still go with your summer makeup look even without using your foundation. You just have to believe that you have beautiful skin and it's unique in any other way. You also have to give your skin that it needs and one thing you should forgo for this summer is your favorite foundation. Enjoy this bronzed and glowing, summer makeup without foundation.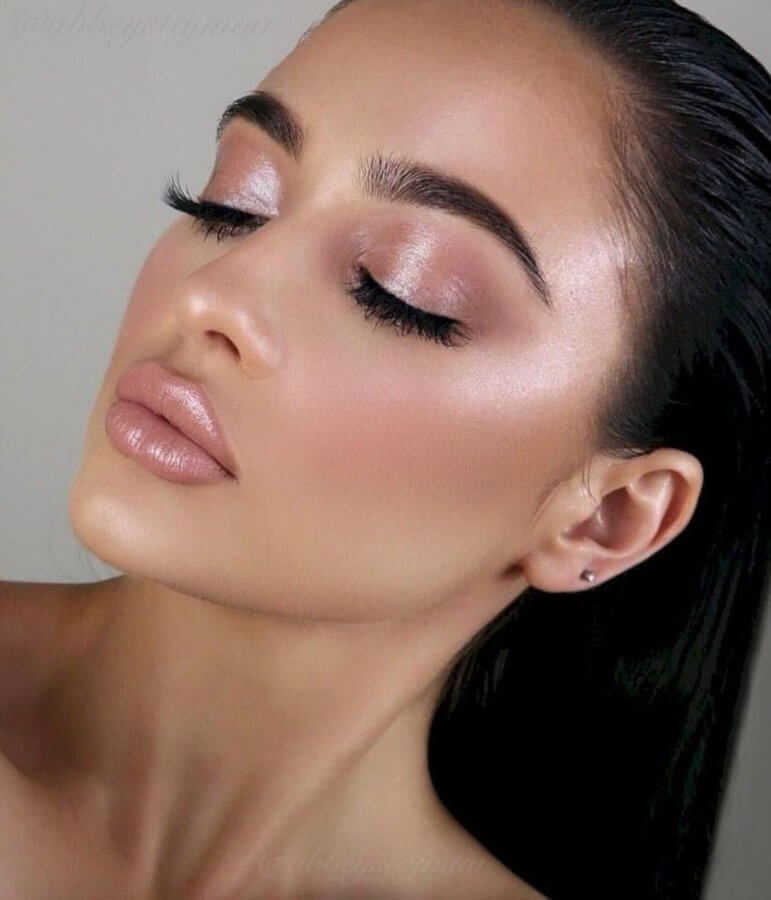 Here is how no foundation summer makeup goes..
Step 1: Keep your skin hydrated 
In maximizing your no-foundation summer look, keeping your skin hydrated is one of the most much needed things to do. You can use a hydrating primer and then layer on your SPF for sun protection and for fresh and ultra hydrated skin.
Step 2: Purposely using of concealer
Of course, you may somehow want to brighten up your face, concealer is the answer. One thing to consider while using it is just to minimize it. Our only is just to bring light to those areas of your face that tends to have darkness like our under eyes, eyelids, side of nose, and brow furrows. Using a concealer brush, have a concealer that is just half a shade lighter than your foundation color and just apply it to the targeted areas.
Step 3: Bronze and shaping technique
Take a cream bronzer, better if it's in stick form. Apply it along the perimeter of your face, start from your forehead, under your cheekbones, and your jaw line. For easy remembering this shaping technique, think that you are writing the letter three. You can apply it down to the sides of your nose as well. After finishing it, blend it out using your beauty blender and set it with a bronzer powder by gently sweeping it along the exact area you have applied your bronzing stick. Be sure not to see any bronzer line once you are done.
Step 4: Pop up your blush
Adding a pop color to your cheeks helps in bringing the whole no-foundation summer makeup look together. Then, have yourself a summer inspired powder blush, blending them onto the apples of your cheeks.
Step 5: Little bit of highlight
You need your highlighter, just stay away from something sparkle and just go with milled highlighting powder for the ultimate glow factor. Just dip down your highlighting brush on your highlighter and have it above your cheekbones.
Step 6: Be more glowing
Using a translucent setting powder, put it on your eyelids, around the eyes, and any part of your face that tends to get oily.
Step 7: Put some power on your brows
Having bad brows can make your good makeup look bad. Don't you ever skip step, this isn't optional, it's essential. If ever you are not too good on doing this, better search for a guide on how to do it and have a best-suiting eyebrow for your style.
Step 8: Don't let lashes get left behind
Now that you are glowing, time to apply your magnetic eyelashes. Arishine magnetic eyeliner and lashes come in as your best combination, all you have to do is to apply the magnetic lashes closer to your lash as possible and let it dry for three minutes. Then, choose your magnetic eyelash style. It is just easy to apply and less mess than ever!
Step 9: Best suit summer lipstick
For sure, there is no one who will let their lips plain. Choose your bright, colorful, and poppy that will surely suit your summer look! The choice depends upon the person who will wear it and better choose your best shade.