Every woman dreamed of perfect lashes everyday, that's why lots of eyelash products were invented. And when volumizing is the issue and mascara just doesn't cut it, false eyelashes can go a long way in giving you that "extra oomph."
In this blog we have checked the most trending magnetic eyelashes this 2020 from our beauty enthusiasts colleagues. We have prepared a great collection, actually if you want classic simple natural looking lashes to be extra dramatic you can see the perfect set on this blog. So keep scrolling.
TOP 1: Arishine Magnetic Eyeliner and Lashes Kit [5 Pairs]
This magnetic eyeliner and lashes kit comes with a special eyeliner that contains ultra-fine magnetic particles that allow the magnetic eyelash to easily connect. The eyeliner is also smudge-proof and is used with a familiar brush. No need for any sticky glue! Reviewed over 9,000 times and boasting a 4.4 star rating, this magnetic eyelash kit is one of the best-selling items of its kind on Amazon. It features five styles of reusable lashes, all for under $20. Many Amazon reviewers are impressed with the ease of use. One writes, "I am a very busy mom that doesn't have a lot of time to spend on myself. These little puppies makes your look change in seconds."  Which makes it to the top spot. Check this product here.





TOP 2: 3-Style Magnetic Lash and Liner Set By HSBCC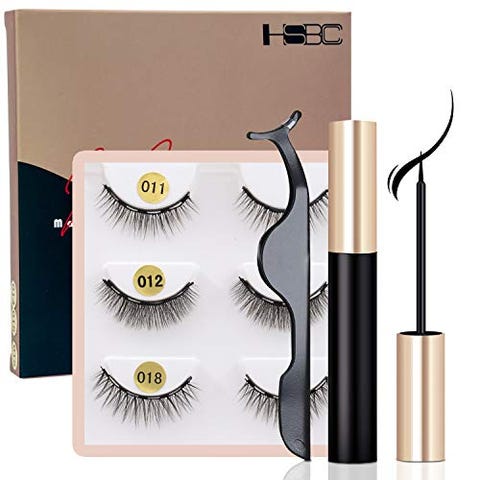 This allows you to experience the benefits of our magnetic eyeliner and lashes kit. The three different styles in the kit makes it easier for you to have lashes for any occasion. Also,the magnetic lashes cover just two thirds of your eyelashes toward the outer corners and give you a glamorous 3D looking instantly just like our top 1.
TOP 3:
Natural-Looking Magnetic Eyelashes By Lamix-  Best Value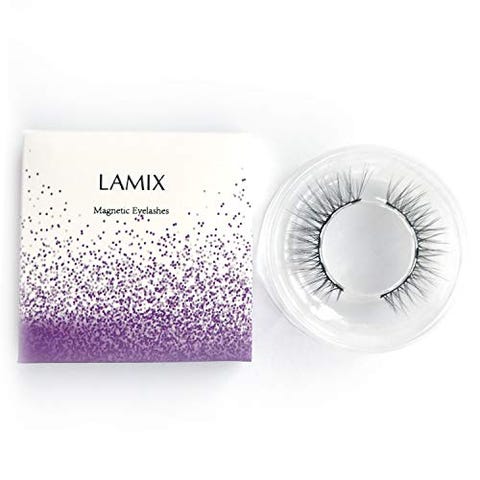 As you can see in the image this just a pair with no eyeliner and applicator, this can be handy in case you need one specific pair and you still have some eyeliner from your other set. 
TOP 4: 4-Style Easy Magnetic Eyelashes Kit By Reazeal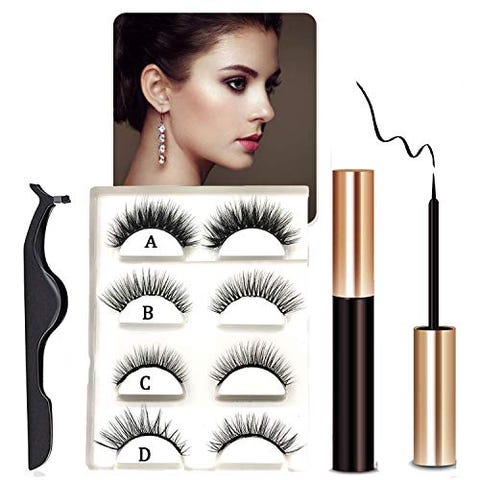 If you're a beginner and wanted to explore magnetic lashes, this kit can be a be a fit, this features four styles of lashes that you can experiment with for any occasion. Plus, since the lashes feature more magnetic particles than most other kits, it makes a great starting kit for beginners.
TOP 5: Arishine 10 Pairs Of Magnetic Lashes & 2 Tubes Of Eyeliner 

Our top on the list did an amazing addition of catering the request for more choices and even more products in one kit. Arishine Magnetic Eyelashes With Eyeliner Kit comes with 2 tubes of special eyeliner that contain ultra-fine magnetic particles that allow the magnetic eyelash to easily connect, 10 pairs of beautiful eyelashes and a free tweezer applicator. Save a bunch of money since this is also reusable so you can simply remove, store and use again the next time you need a great-looking eyelash! Check it here.
TOP
 6

: Silk Magnetic Eyeliner and Eyelash Kit By Aroamas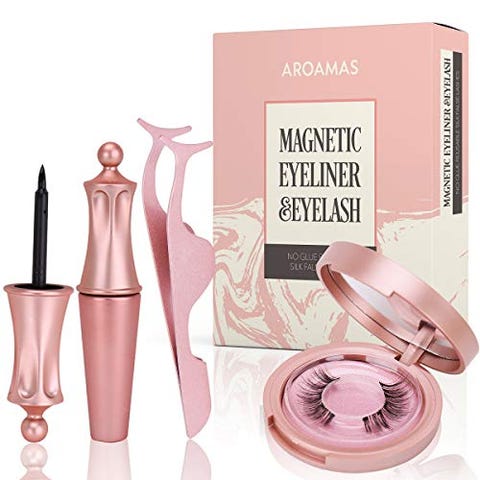 Each eyelash in this kit is equipped with five strong magnets, while the eyeliner itself has ultra-fine magnet particles to ensure a strong hold. The product also claims to have more eyeliner formula than most other lash and liner kits, saving you more money in the long run. "Once the magnets 'engaged,' my lashes were perfectly in place," says one Amazon reviewer. "Fast forward 15 hours later for removal, I grabbed the inner corner of the lash and gently peeled off," she says. "No pain, no problems." Check here.
TOP
 7

: Arishine False Lashes, Magnetic Eyeliner and Lashes Kit Affordable 3 Pair Kit

Arishine have bunch of style and kits that caters the needs whether affordability or number of styles, they have it. I can say this company is doing it's best to serve the customers request. With all the same great product they come up with the most affordable 3 pair set so you gotta check it here is you are on budget but wanted to try and experience the magnetic eyelashes.
TOP
 8

: Rose Gold Magnetic Eyelash and Eyeliner Kit By Maphie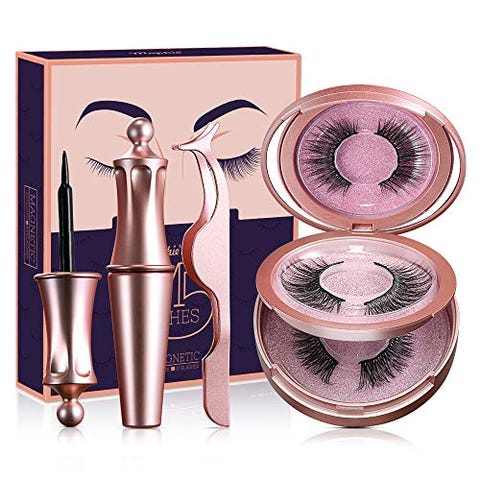 Amazon reviewers say that while the lashes look beautiful, the packaging is also a plus. This lovely kit comes with a compact of two pairs of reusable lashes, magnetic eyeliner, and a lash applicator tool. The lashes fan out for a bolder, more glamorous effect, great for a night out. Check here.
TOP
 9
: Cat Eye Magnetic Eyelashes Kit By Vafee

These magnetic eyelashes with eyeliner kit can bring you a very beautiful experience, natural and not exaggerated. No glue. They are super easy to wear and reusable. The set is new on amazon but doing good and you can check it here.
TOP
 10

:

Magnetic Eyelashes with Magnetic Eyeliner Kit By AsaVEa
Magnetic eyelashes are becoming more and more popular now. We know nearly everyone wants thicker, longer, gorgeous eyelashes. These magnetic eyelashes give you just that, while at the same time are very easy to use and comfortable to wear. This also has a great packaging of compact but with 2 layers Check here. This is the last and completes our top 10 best magnetic eyelshes out in the market for 2020.