Thick and long lashes is always what we want to have but when you go on different occasions you must know how thick and how long your eyelashes must be. It can be confusing especially if you are a beginner. Here's a guide on how to pick the right lashes for every occasion.
For Starters
The first thing you need to do is to know your eye shape then pick the lashes that complement them. It can be uncomfortable at first but you will get used to it, trust me. You can use the most natural and light false lashes. This one will give you a better experience and goes well with any makeup look. 
For Daily Wear
Daily look isn't always easy. You must know what lashes you will use that is applicable in your daily routine, especially in your workplace. They should also be high quality and can stick longer and stronger.  You need lashes that will give you that wide-awake look so you can go for lightweight crisscross strips. This complements simple makeup.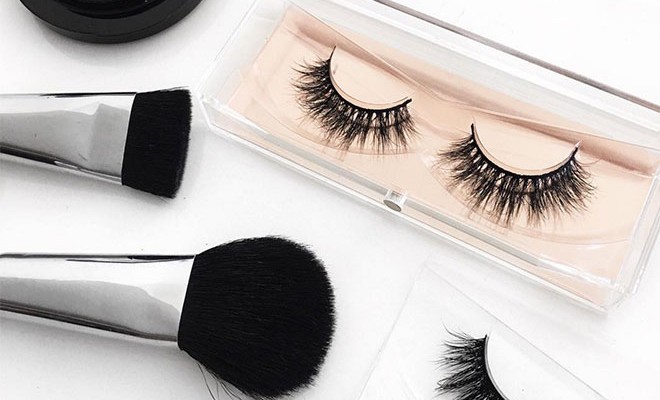 For A Night Out
In this kind of occasion, you want to go big and extra fun and flirty therefore you should not hold back on your eyelashes game. Wear long and wispy but still natural looking false lashes. You should avoid thick eyelashes as the length might make them look exaggerated.
For A Job Interview
Your physical appearance will make a lasting impression of your potential employers so this matter is really important. Natural look is always the best option but sometimes your natural eyelashes aren't on the same wavelength. Adding flash eyelashes to your natural look will make you appear more vibrant and smarter. Go for lashes that enhance your natural lash line that have a small amount of volume, not too thin and short, yet not too thick and long to not overpower the look.
For A Formal Event
You want a bit of a glam look in formal events such as weddings or anniversaries. Thicker eyelashes are the best compliment of a full face glam look, but you also want that to be lightweight.  Go for mink lashes since they are lightweight and resemble natural eyelashes in texture. With these, you can achieve the fuller lash look perfectly.
If you are looking for fake lashes to buy, I recommend you this Arishine Magnetic Eyelashes and Eyeliner Kit. They have 10 pairs of magnetic eyelashes with a variety of styles you can choose from that will complement the look you need on every occasion. Magnetic eyelashes are easier to apply and safer to use. You can check out this guide on how to use magnetic eyelashes.